Lynn Fernandez Steps Up Her Role at Lendistry as Executive VP of Sales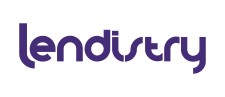 BREA, Calif., December 5, 2019 (Newswire.com) - Lendistry, a trailblazer in small business FinTech loans, announced a new development on its executive leadership team. Although she's been an essential fixture on the Lendistry team since 2017, Lynn Fernandez has gone from a part-time consultant to Executive Vice President of Sales. 
For the past two years, Fernandez has helped Lendistry CEO Everett Sands and the upper levels of the company build its business development strategy. Her guidance has paid off. With the rapid growth and new locations opening on the opposite coast, the small business lender needs her expertise more than ever. 
Lynn Fernandez has been a leader in the banking world for over 30 years. Most recently, she served as Senior Vice President at Comerica Bank, where she directed 100+ banking locations throughout California. Before that, Fernandez oversaw small business banking in Southern California and the Pacific Northwest as Senior Vice President at Bank of America. 
"I am excited and inspired to lead the amazing sales team at Lendistry! Everyone on this team is committed to our customers and helping them to grow their businesses, and together we are growing our outstanding company," Fernandez says. 
Lendistry's mission is to help small businesses grow and thrive because when small businesses grow, their communities grow with them. The Lendistry sales team can imagine no one more perfect than Lynn Fernandez to lead them into the next decade of their journey and beyond.
About Lendistry
Lendistry is a technology-enabled, minority-owned lender that offers inclusive small business financial products, emphasizing outreach to diverse business owners and underserved areas. Certified by the United States Department of Treasury as a CDFI and a Community Development Entity (CDE) and as a member of the Federal Home Loan Bank of San Francisco, Lendistry can secure key sources of long-term and low-cost capital such as the New Markets Tax Credit, CDFI Bond Fund, and loan guarantees. Headquartered in a downtown Los Angeles Opportunity Zone, Lendistry will expand its place-based strategies by opening offices in Baltimore and Philadelphia Opportunity Zones in 2020.
Source: Lendistry
Share:
---
Categories: Business Finance
Tags: fintech, Lendistry, Loan Fund, SBIC, underserved communities
---
Lendistry
Los Angeles, CA
United States